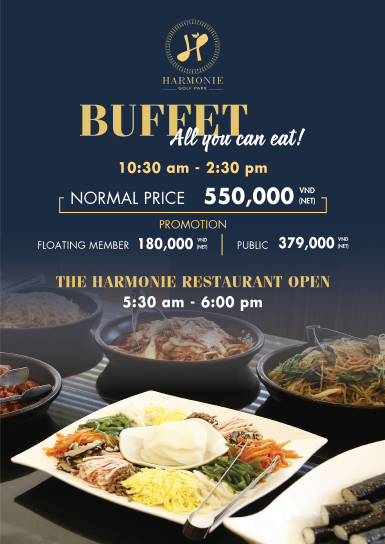 Harmonie cuisine is the combination of many different cultures from Asia to Europe. However, the Asian cuisine is the main feature. The delicacies of the beautiful Asian countries may open up a world of tastes you have not yet explored- that of delicious food from the Orient.
Crystallized the culinary quintessence of each region, Harmonie offers customers the abundance of menus with our own best quality. Over 100 Asian and European dishes, Harmonie promises to always give the new tastes to Golfers and Guests.
Buffet is always served freshly and changed everday that makes the irresistible attraction.